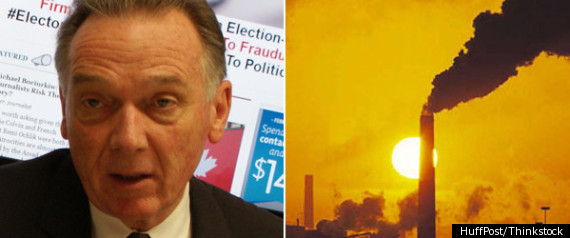 The Canadian Press
:
Environment Minister Peter Kent has repeatedly said the government does not muzzle its scientists. But Kent's office stopped David Tarasick, an Environment Canada researcher, from talking to journalists about a report on last year's unprecedented Arctic ozone hole, according to documents obtained by Postmedia News under the Access to Information Act.
It's the latest case uncovered by Postmedia News where ministers' offices or the Privy Council Office have prevented federal scientists from talking to the media about their science.
The documents also say Kent's office and the Privy Council Office, which reports to the prime minister, decide when and if Environment Canada scientists are allowed to brief the media about anything from wildlife to water quality.
Last fall, Kent was adamant in the House of Commons that "we are not muzzling scientists." And the minister reported to a parliamentary committee in May that "circumstances simply did not work out" to allow Tarasick to give interviews when a study he co-authored on the Arctic ozone hole was published in Nature, a leading science journal.
The documents show Tarasick was keen and available to discuss the remarkable changes seen in the Earth's protective ozone layer, but Kent's office would not permit him to speak to journalists when the study came out.
"The department recommended to the Minister's office that this interview take place," the documents say, referring to a request from Postmedia News to speak with Tarasick about the study. "The interview was denied." Requests from CBC, Radio Canada and CTV to interview Tarasick about the ozone hole were also denied.
Continue reading
here
.