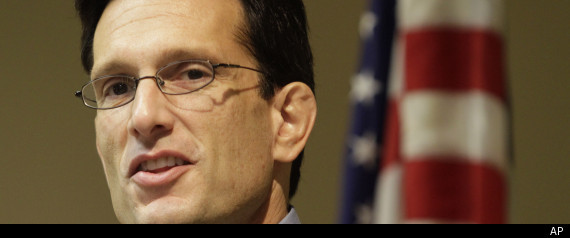 The Huffington Post
:
Washington - Two weeks after House Speaker John Boehner (R-Ohio) dismissed a question about the possibility of the lower chamber's spending bill killing government jobs with the words "so be it," Majority Leader Eric Cantor (R-Va.) offered similar sentiments.

The Republican plan to cut $61 billion from current spending levels would take a heavy toll on employment, destroying 700,000 jobs by 2012, according to an independent economic analysis by Mark Zandi of Moody's Analytics. The study, released on Monday, predicted that the GOP bill would slow economic growth by 0.5 percentage points this year.

In his weekly Capitol briefing with reporters, Cantor acknowledged that the Republican stopgap budget bill, known as a continuing resolution or CR, might increase unemployment. But he argued that the government should not be creating jobs if that means creating greater deficits.
Continue reading
here
.